Updating–I have published several stories now, and I will keep adding links and thank you's! I do appreciate every story I've gotten published–each publication either means I'm doing something right . . . or my sanity is slowly slipping into the void of horror :).
Don't Mess With Bunnies was picked up by Mannison Press who turned it into a mini-book available on Amazon. Ron and Deidre get the credit for picking up my first published story: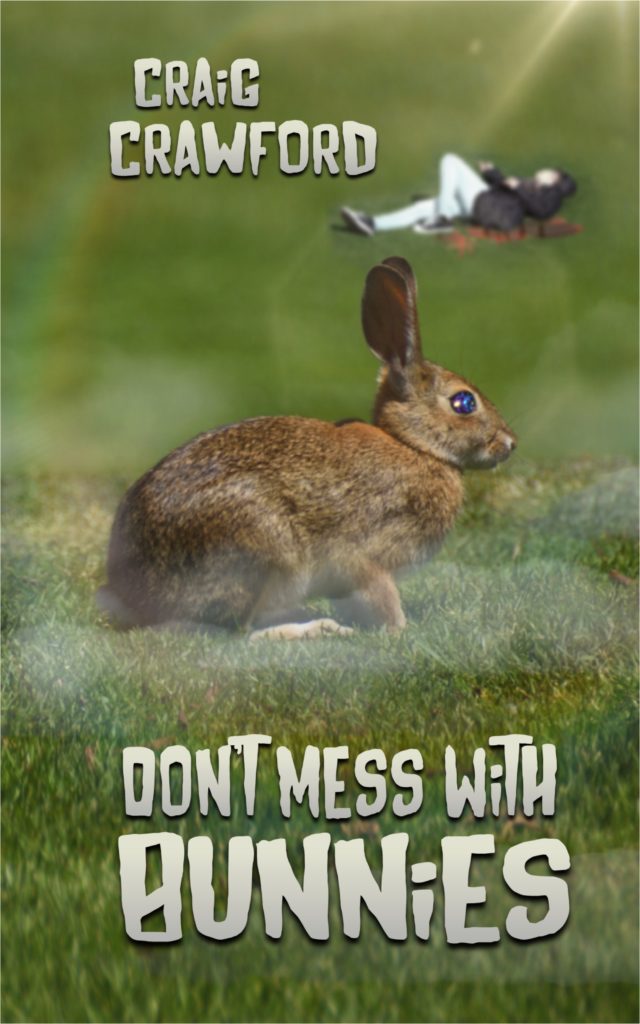 A big thanks to Ron and Deidre and everyone at Mannison!!!
And another thanks to Mannison for working on a mini-interview with me:
https://mannisonpress.com/2020/07/06/mini-interview-craig-crawford/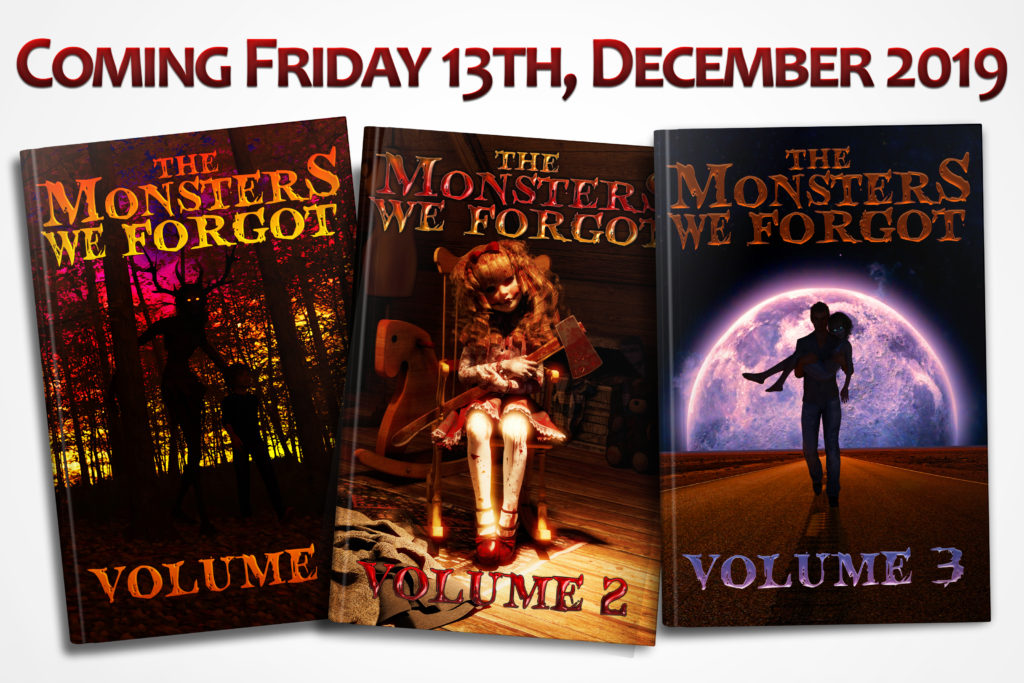 This story is about what's lurking almost right in front of us . . .
A big thanks to Gabriel and everyone at Soteira!!
I got a story called, Below the Water Line picked up. About your average office guy encountering something as he walks to work along a river. Except a friend of his gets involved and things get deadly. You can buy it at the link above!
A huge thanks to Eerie River Publishing for picking up a short story of mine called, Thirteen! It's a short horror piece about a haunted shack and the entity trapped inside. I'm excited to work with Michelle and the rest of Eerie's gang, so check them out! Thirteen came out in the anthology called, It Calls From the Forest!
December 12th Online Reading and interview for Eerie River! I got the opportunity to help out Michelle from Eerie River to participate in a reading of the story, Return To The Woods by G. Allen Wilbanks! We got to read and talk a little about what I'm up to. It was a great time! A big thanks to Michelle for allowing me to get involved!!!
You'll have to go to Youtube to watch it: https://www.youtube.com/watch?v=k61VkPTIahA&t=1114s
And while we're at it . . . come check out DBND Publishing–they picked up a story of mine called, Big Rock. It's one of my favorite stories–not evil horror, but it just struck me and while I try not to pick favorites, I really was ecstatic the way it turned out.
Thanks DBND! I'm excited to be working with you too and thank you for picking this one up! This one will come out soon–I'll keep you updated.
And starting the new year off right–Red Cape Publishing has picked up a story of mine called, Waiting for Daylight. I am very appreciative of Peter and the rest of his team for giving the story a home! Thank you!
And a promo…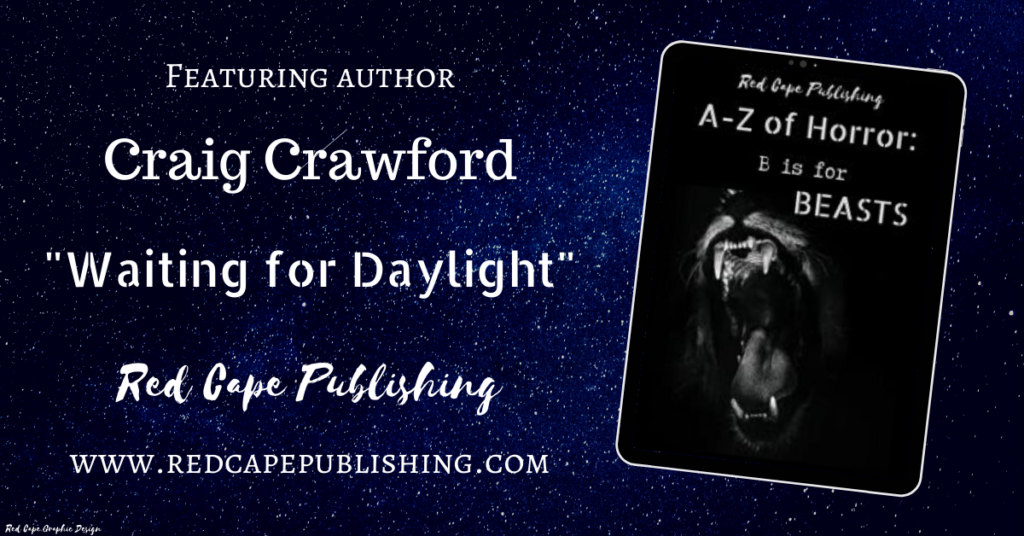 We're talking Project Threshold. It's been a crazy ride, but two years ago, The Dread Machine picked up a story called "The Cave" but before releasing it asked if I'd consider creating a serial out of it. That was right in my wheelhouse and so I went to work. For good or ill, after each story I wrote, another one sprouted…or two, and in about four and a half months I churned out eighteen more stories.
The Dread Machine was very enthusiastic but it became too much for them to incorporate and so I went looking for other backers.
I put out an email to an Indie Press I've worked with twice before and Red Cape Publishing jumped onboard. They were able to take on the entire serial and so come this fall it will release!
We're still working on formats and details and all of the good stuff, but I will keep you apprised as everything gets decided.
A BIG thanks to Red Cape for getting excited about these stories. I love how they turned out and wove themselves together into a novel length story. In the meantime you can check out everything else Red Cape Publishing is up to here:
More to come!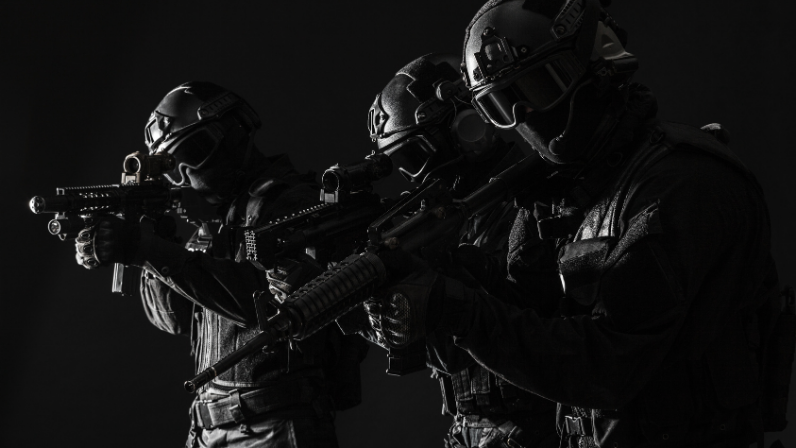 In the meantime, you can find out more about these stories at:
Sign up for the newsletter, get updates and freebies!
Latest but never least! Better Words Editing and Tiffany Curry and the rest of their crew are picking up a story called Traditions for their Krampus Tales: A Killer Anthology. Obviously Traditions is related to Christmas and will be out in November this year. More to come on it to, but here's a link to their site: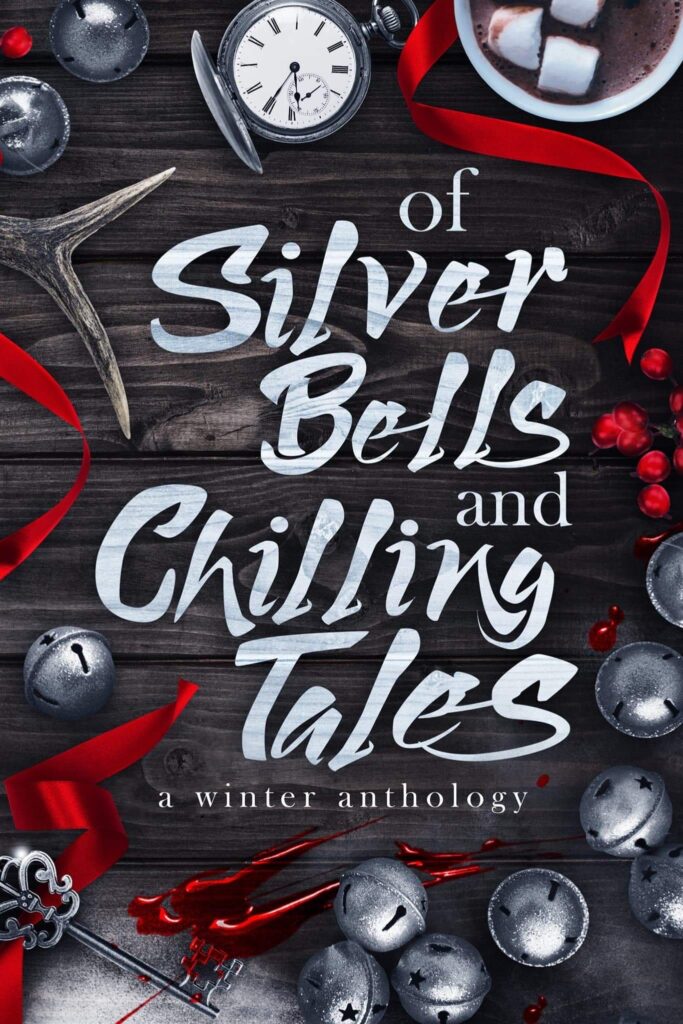 A huge thanks to Alexa Rose from Jazz House Publications for interviewing me about writing. It was a lot of fun! You can catch the interview below:
https://www.jazzhousepublications.com/author-in-profile/craig-crawford
The Dark Sire Literary Magazine! A big thanks to Bre and her team at Dark Sire for picking up a short story called Newton's Law! It is an off kilter piece that I was really excited to get published.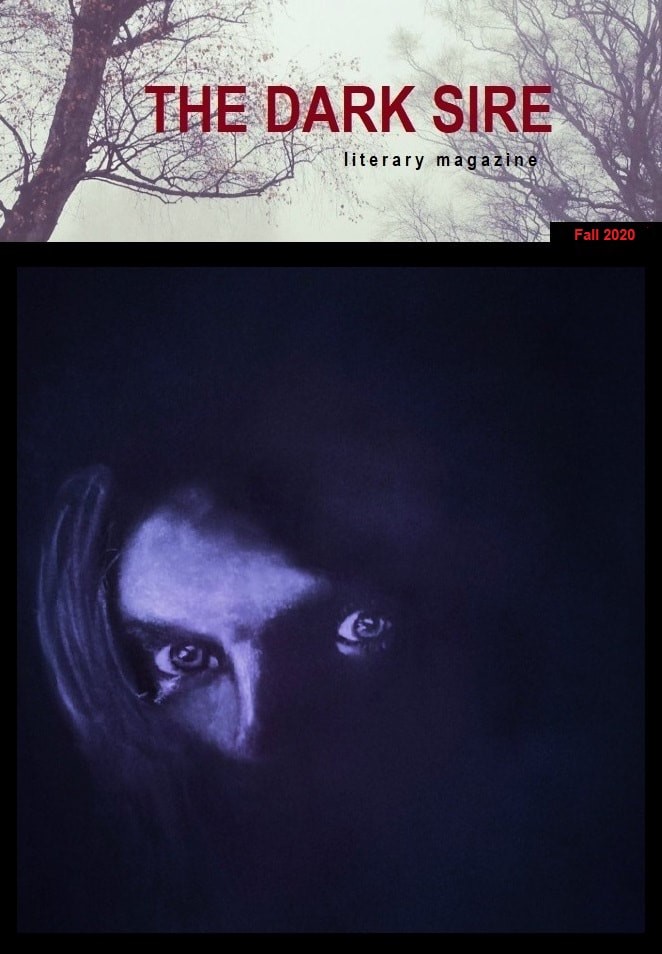 Take two from everyone Red Cape Publishing! I am extremely appreciative at the inclusion of Eyes in the Water into their volume, G is for Genies, in their A-Z Anthology!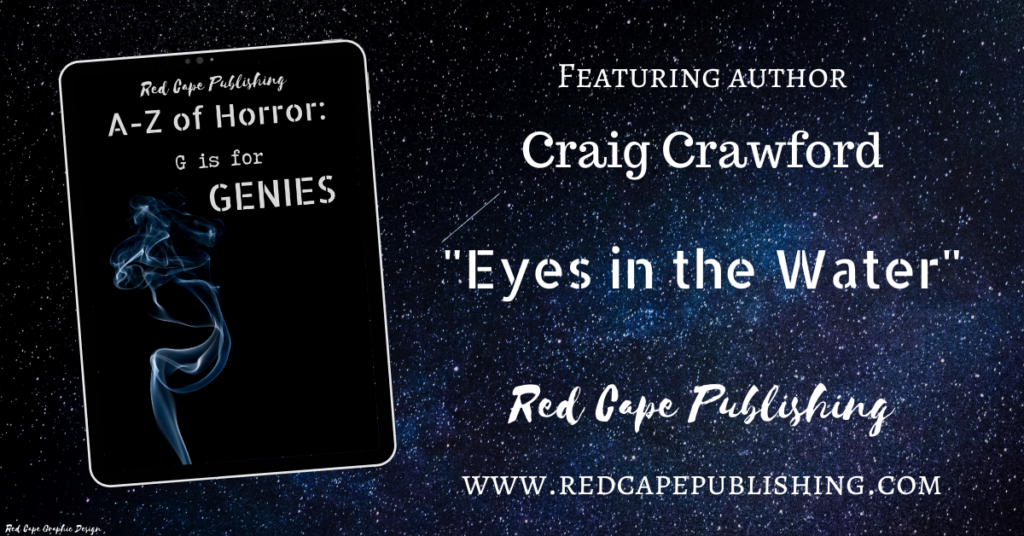 Thanks for having faith in my writing and my stories!!
Scifi Lampoon is picking up a story I wrote called Olde World Whiskey! It's not my usual horror piece, but takes a humorous look at two guys who just don't quite get it.
A huge thanks to everyone at Lampoon who are including it in their spring Anthology which is out now on Amazon!
And to get to Sci Fi Lampoon: http://scifilampoon.com/
I've got another story coming out in 2021 thanks to Scare Street! They've been great to work with and you can check them out here:
This one's called Serenade. Samantha is spending the last of her summer vacation at grandma and grandpa's farm with her brother Scotty, but she's awakened in the middle of the night to the eerie sounds of a violin.
And I'm working with my good friends at Mannison Press again on a new project. Dave E Lish Presents: The Beginner's Guide to Being Evil. It is out and running at Amazon . . . and hopefully it will be carried in a local bookstore.
Thanks again–it is always great to work with Ron and Deidre!!!
And here we are again! Wolfsinger Publications purchased a story from me called, Don't Mess With Dragons. I am very appreciative of Wolfsinger for picking this story–I've always been a fan of dragons and from my RPG days, I never thought tackling a dragon should be anything less than dangerous with a capital, "D!"
This is the cover art . . . and the link:
Here is a link to Wolfsinger:
https://www.wolfsingerpubs.com/
I've got a second story getting picked up by Jazz House Publications! The Sea God will show up in the "Into the Deep" anthology. A big thanks to the Jazz House team again–they're really great to work with!
I'm back again . . . in Scare Street! A big thanks to them for showing an interest in my stories!
This time I got a story called Aiyana's Hearth published. Scott is trying to build a road through a "haunted wood" but his workers keep disappearing and dying. He turns to the locals for a way to finish his contract but they keep warning him Aiyana owns those woods and those who trespass aren't long for this world…
2022 and a press called New Myths is publishing a story I wrote called, A Murmuration of Starlings! A huge thanks to Susan and everyone at New Myths for thinking enough of this story to get it out there! You can find them at:
I'll add more as I get updates, but it's slated to release in 2023!
https://sites.google.com/a/newmyths.com/newmythspub/home?authuser=0
Knight Riding Press is picking up a story I wrote called: Hide Like the Blueies for their Mermaidens anthology! I'm excited–a HUGE thanks to the crowd at Knight Riding Press for liking it enough to include it!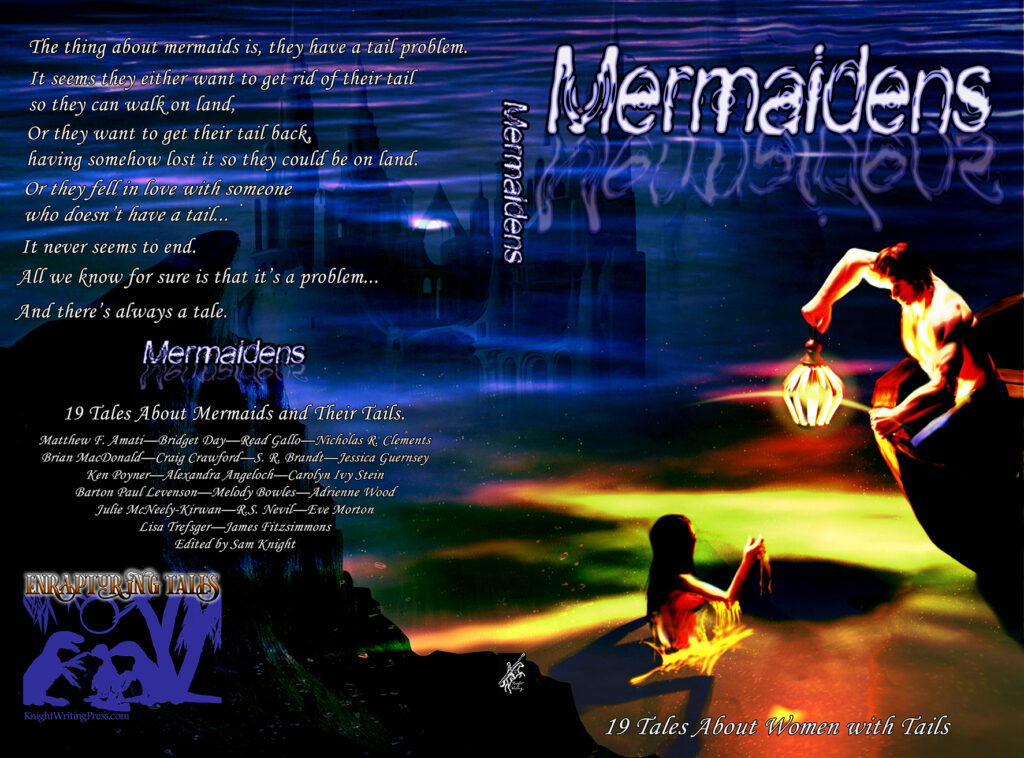 And I just got word recently that a story I wrote called The Winter Lights is getting picked up for a winter anthology with Unsettling Reads! Much appreciated and thanks to everyone at Unsettling Reads for getting behind this story. It's a fav–a body is found in a snow bank on the path Martin and Mary walk home along from high school every day. The authorities won't release the identity of the body and rumors run amok. Mary's family gets a visit from the police and suddenly Mary is whisked away to go to a funeral of a dead relative and her parents won't let her talk to Martin or anyone else. Martin tries to contact his girlfriend to figure out what's going on, but it may be darker than he ever expected…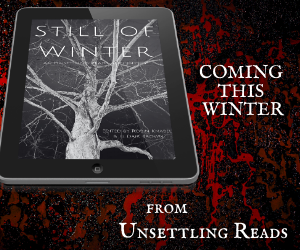 Thanks again to Unsettling Reads!!! Here's their site:
https://unsettlingreads.squarespace.com/
And here's the link:
I'm slow in touting presses and stories here, BUT Skywatcher Press has my next story!:
https://www.skywatcherpress.com/
Thanks to Ramsey Scott and his people and Skywatcher Press! They are publishing a story I wrote called Shibushi Bay. It went through several edits and I also give thanks to a friend for talking through the story to shape it up enough to get picked up. It's out now and you can find it here:
And we're off again! This time it's a press called New Myths!
https://sites.google.com/newmyths.com/newmyths-com-home
They're picking up a not so short story called A Murmuration of Starlings. This became a labor of love. It started out as a simple story about a monster and became something much bigger. You'll see . . . Thank you to Susan Shell Winston and her gang for picking it up! It means a lot!!!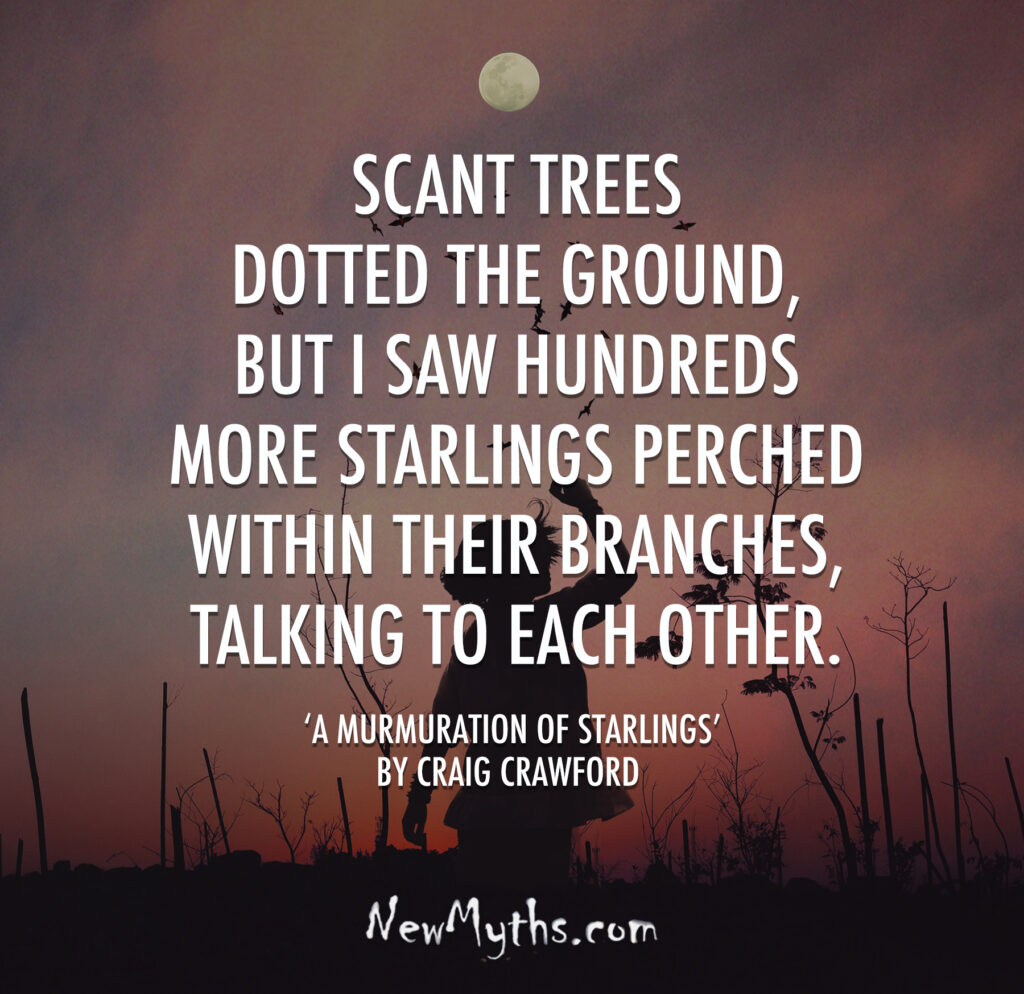 Zoetic Press / NonBinary Review is publishing a story of mine called The Dark Zone. This was a fun short I am proud of about one of many apocalyptic dooms 🙂 A huge thanks to Lise Quintana and her crew for giving this story a home 🙂 I appreciate it!!!!